macbeth
set design / theatre production
autumn 2019
++ IC Dramsoc production team
Full set design for prosceneum stage.
The set consisted of 5 'cutout' tabs (each 3x5 meters in dimension), as well as 3D centerpieces. It was primarily built with versatility and plasticity in mind.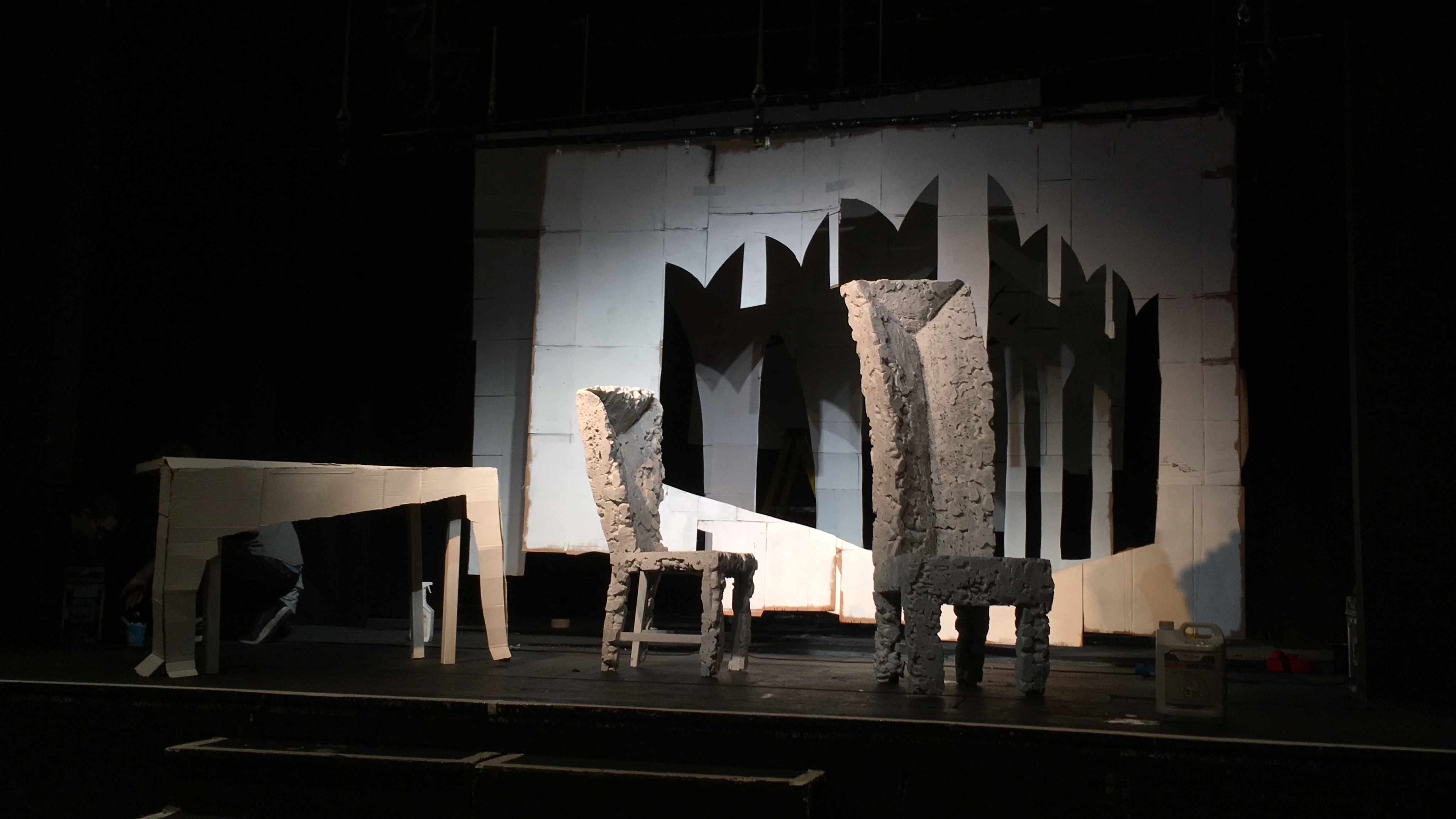 the tabs
The tabs were constructed of cardboard recycled from bins around campus. After patching and painting, the designs for each one were cut out by hand. The tabs could alternate in combination up to three tabs lowered at one time to 'mix and match' locations for rapid scene changes.

the furniture
The furniture was also designed to accommodate the plasticity of the set. The 3D centerpieces were two tables and two thrones, which permanently lived on set. The tables transformed from barricades to banquet tables. The thrones were constructed using exposing foam to mimic the texture of eroded stone found in 11th century Scottish architecture.